About
Specialized Pediatric Care
Specialized Pediatric Care (SPC) is a Prescribed Pediatric Extended Care (PPEC) center that specializes in Pediatric Nursing and Personal Care, Developmental Therapies (Speech, Occupational and Physical), Rehabilitation, Mental Health, Medication and Nutritional Management, and Educational Programs, to Medicaid eligible children from birth to age 20-with special needs and complex medical conditions, for up to 12 hours per day Monday through Saturday.
SPC believes in interrelationships with the families, patients, staff, and the community within a Health Care transformative, authentic, and humanistic model that is essential for the trajectory, success of the interventions and accomplishing the SPC vision and mission statement.
SPC always envisions itself as an integral part of the continuum of care. Our delivery of services is adaptable to the provision of present and future care needs of our recipients.
Our goal is to provide a highly skilled and supportive environment through which we can foster dignity, independence, and self-determination to the fullest extent of our recipients. Our medical team, representing many disciplines, work together as an integrated clinical team to exceed expectations.
We are firmly committed to providing our services within available resources consistent with achievable goals.
Specialized Pediatric Care
Management Team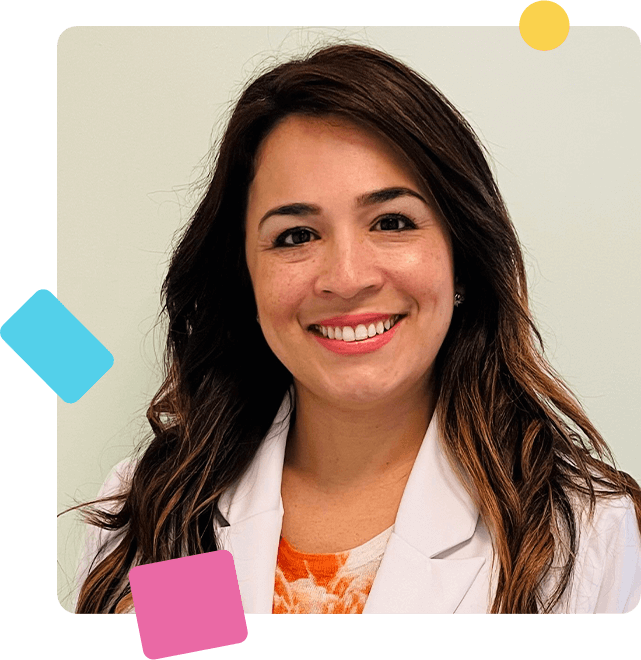 Dr. Tanya Roman, DO
Medical Director
At an early age, Dr. Roman discovered that her true passion was to serve the needs of children. During her college years, she had the opportunity to work with children with Autism and other developmental disabilities. While in medical school, it was evident that by becoming a Pediatrician, she could provide a healing touch to many more children and their families. Dr. Roman graduated from Nova Southeastern College of Osteopathic Medicine and then went on to complete her Pediatric Residency at Orlando Health Arnold Palmer Hospital for Children. As a board-certified Pediatrician, she is experienced in the care of newborns, children, and adolescents. As Medical Director of Specialized Pediatric Care, Dr. Roman provides oversight, leadership, and guidance to ensure the quality care for all children with disabilities and complex medical needs that are served by the organization.
Lliliam Bello, APRN
Director of Nursing
Lliliam Bello is Certified Family Nurse Practitioner with over 12 years of diverse clinical experience in the health care field, health promotion and disease prevention. Providing optimal patient care in clinics and hospitals to adults and pediatric patients. She has worked as a critical care registered nurse, as a pediatric nurse providing immunization for the Florida Health Department. She also has experience working in the hospital providing pre and postoperative care to pediatric, adult patients undergoing ophthalmology and otolaryngology surgery. She is a self-motivated professional committed to providing all patients with excellence of care and support to optimize their individual health goals and outcomes.
Lliliam serves as the Director of Nursing (DON) for Specialized Pediatric Care. As DON, she manages the PPEC medical team, which includes registered nurses, licensed practical nurses, certified nursing assistants, and home health aides. She is also in charge of all new patient admissions, recertifications, and communicating / coordinating with case managers and social workers. Lliliam also works closely with each child's speech-language pathologists, occupational therapists, physical therapists, behavior analysists and registered behavior technicians, to ensure the continuum of care and goals are met according to each child's individualized plan of care.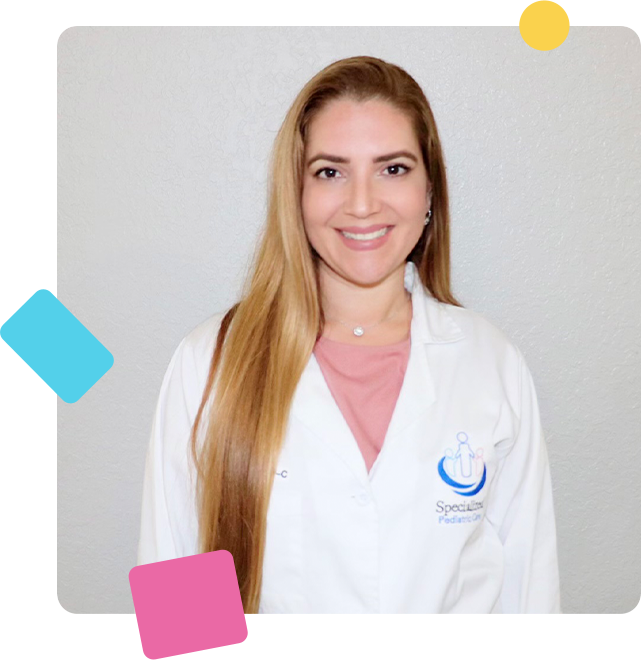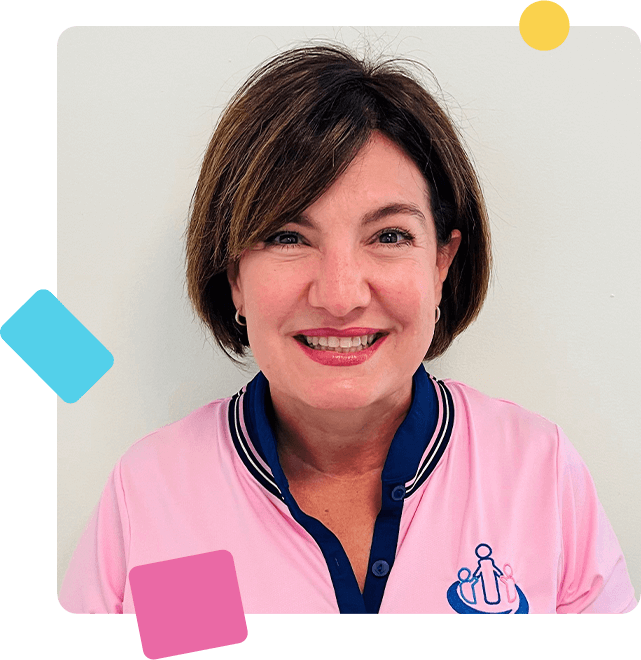 Susana Rodriguez
Administrator/Office Manager
Susana Rodriguez is a healthcare management professional with 20 years of experience in overseeing healthcare structures.  She holds an economics degree from Escuela Economia-Jose Joaquin Valdes Piar, an institution dedicated to economics education. Susana's academic experience prepared her to contribute to the development of healthcare in South Florida.  She has worked with various medical centers and has helped lead their expansion throughout the local community, making her an individual with the drive and experience to positively impact the local health community of South Florida. 
As Administrator and Office Manager for SPC, Susana manages oversees the day-to-day operations of the facility.  Aside from working alongside the nursing and therapeutic teams, she is the point of contact for all parents, caregivers, physicians, and case managers.  Susana also works closely with SPC's Director of Nursing and the individual medical professionals that oversee each child's individualized plan of care, to ensure that the continuum of care for each child is met, together with their continuous development and independence.
Dr. J.G. Padin, PhD
Rehabilitation/Habilitation Educational Consultant
Dr. J.G. Padin is a bilingual CCC/SLP with 28 years of experience in the field. He holds the Certificate of Clinical Competencies by the American Speech, Language Hearing Association (ASHA) in Adult Rehabilitation, Administration Special Education, Early Childhood Development, Higher Education, and Health/Safety implementation and monitoring. Dr. Padin earned a MS-CD from the University of PR Medical Science Campus, a Ph.D. in Administration Rehabilitation Education Science, a Masters in Public Health, and a Post-Doctoral from University of Kansas (KU) Juniper Garden Children Project. His areas of expertise include evidence-based practices related to Q/A compliance for health/safety and disabilities regulations, augmentative and alternative communication validity/reliability inter-rater agreement protocols. Curriculum Bases assessments in communication learning skills in children and adolescents, mainly in neuro-developmental domains such as: Functional communication alternatives, self-regulation, language, social-emotional communication, cognitive, swallowing/ feeding sensory issues, life span transitioning, and problem-solving skills.  All within an inclusive approach, focusing on rigorous assessments, research and culture/ linguistic diversity, behaviors, and stable social interactions. Dr. Padin serves as the Rehabilitation/Habilitation Educational Consultant for SPC and is an active member of the Quality Assurance Committee.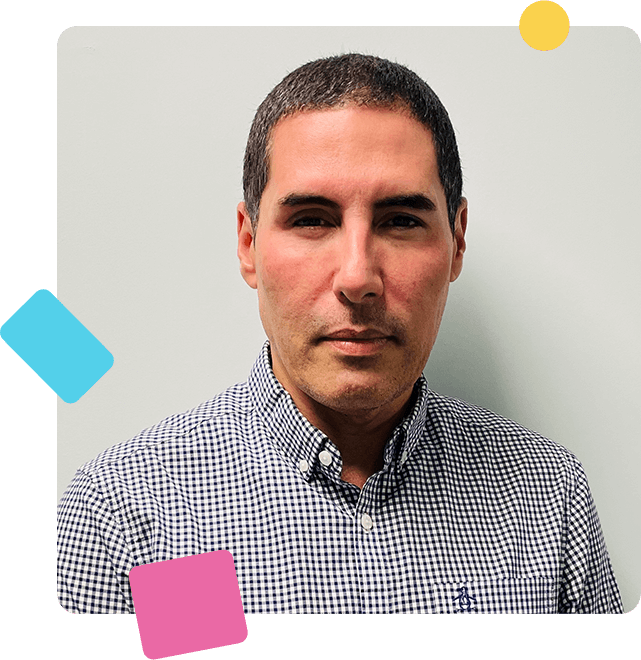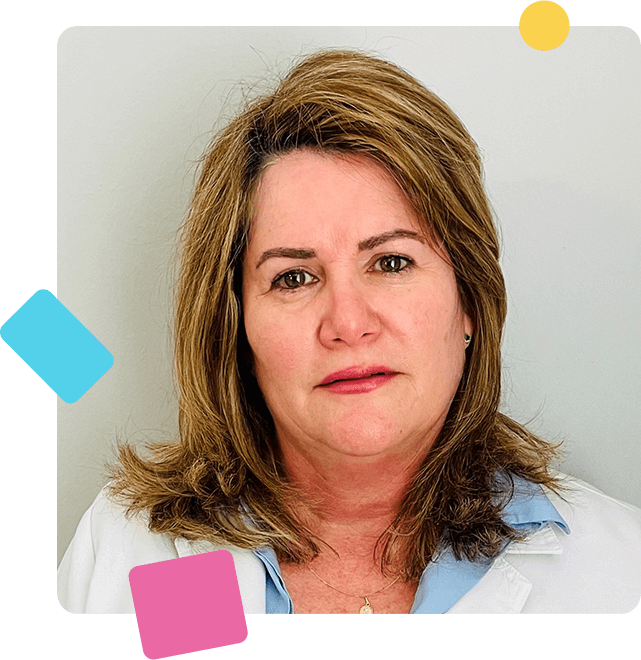 Clara Almarall
Co-Owner & Director of Therapeutic Services
Clara Almarall is the Co-Owner of Specialized Pediatric Care. She is also the Managing Partner and Co-Owner for Specialized Therapy Center, providing speech, occupational and physical therapy services to developmentally and/or physically delayed Medicaid recipients, from birth to age 18. Clara is responsible for managing the clinical operations and quality control for both organizations, while directly supervising a medical staff of more than 45 licensed therapists, nurses, and medical assistants.
Clara is a pediatric development and language specialist with over 30 years of experience in the clinical, academic and research fields.  Originally from Cuba, she served as the regional director for the Granma (State) Center of Diagnostic and Orientation (CDO), an organization dedicated to the care and diagnosis of children with complex medical, genetic and behavioral conditions from birth to age 21. Prior to her executive experience, Clara dedicated over 10 years to clinical research with specific interests in patients with autism spectrum disorder (ASD), Down syndrome, common acquired and congenital encephalopathies.
Clara holds a Bachelor's Degree of Science in Defectology and Special Education from the Institute of Higher Education Pedagogic Education in Havana, Cuba and Master of Science in Phonetics, Speech Therapy and Language Development from the University of Medical Sciences in Santiago de Cuba.
Terry Cifuentes
Co-Owner & Financial Officer
Terry Cifuentes is the Co-Owner and Financial Officer at Specialized Pediatric Care. She is also the Co-Owner and Managing Partner for Specialized Therapy Center, a Pediatric Therapy Center licensed by the Florida Department of Health that provides speech-language, occupational and physical therapy services to developmentally and/or physically delayed Medicaid recipients, from birth to age 18. Aside from managing all the business and financial aspects of the organization, Terry also oversees a medical and administrative staff consisting of 45+ employees.
Terry was a Florida Bar and NALA Certified Paralegal for many years. She later shifted her career path into Execute Administration in the luxury automotive industry.  She is a corporate professional with over twenty-eight years of experience and has an extensive background in business, management, corporate relations, sales and marketing.  She holds a Bachelor's in Science Degree from Barry University in Miami, Florida.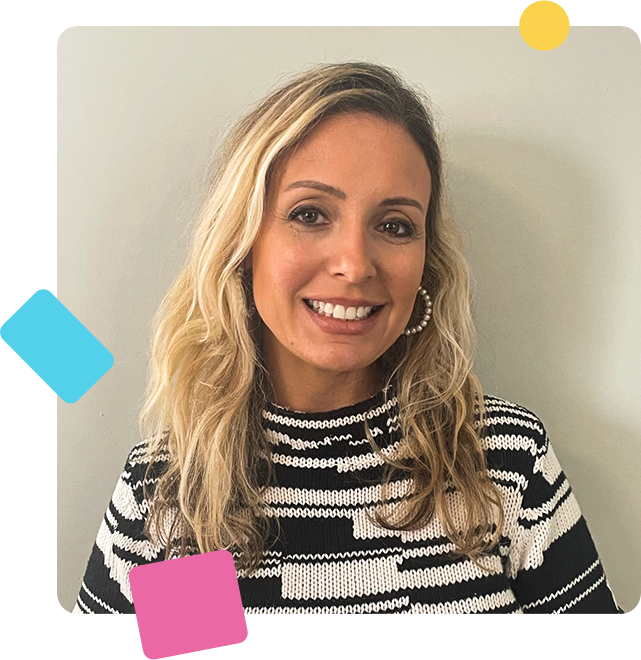 Daniel Cifuentes,
Founder
Lightwork Education & Wellness Center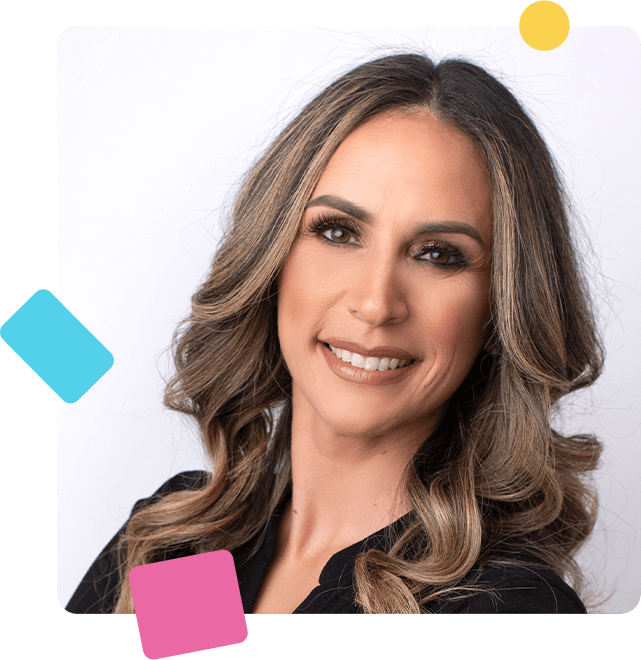 Lisbeth Coto
Education Director & Co-Founder
Lisbeth Coto is a passionate educator with over 22 years of experience in the education field. Not only leading as the principal of a clinical integrated private school in Florida but also serving Miami-Dade County Public Schools for 18 years. Ms. Coto is a multifaceted educator with experience in both standard and special education, assistive technology, and state assessments. She is certified with the State of Florida in ESE K-12, Social Studies 6-8 and Educational Leadership K-12. Ms. Coto currently serves on the University of Miami's Family Navigator Program's Advisory Committee, Step Up's Gardiner Advisory Council and Chamberlain University's Community Advisory Committee.
Turning chaos into harmony was the catalyst for opening Lightwork Education & Wellness Center (LEWC) in 2020.  LEWC is a Florida private school integrating core education, energy science, yoga, visual arts, and personal growth into an innovative education model for children, teens and adults. Lisbeth is currently the owner/CEO of LEWC and serves on the University of Miami's Family Navigator Program's Advisory Committee, Step Up's Gardiner Advisory Council and Chamberlain University's Community Advisory Committee. She strives to create a true whole-person approach to learning and promotes awareness to become the best version of ourselves.
SPC's team will handle the entire
registration process
Enroll Your Child Today!
Call Us (305) 545-2119 or
Need to speak to our team?
Call Us (305) 545-2119 or