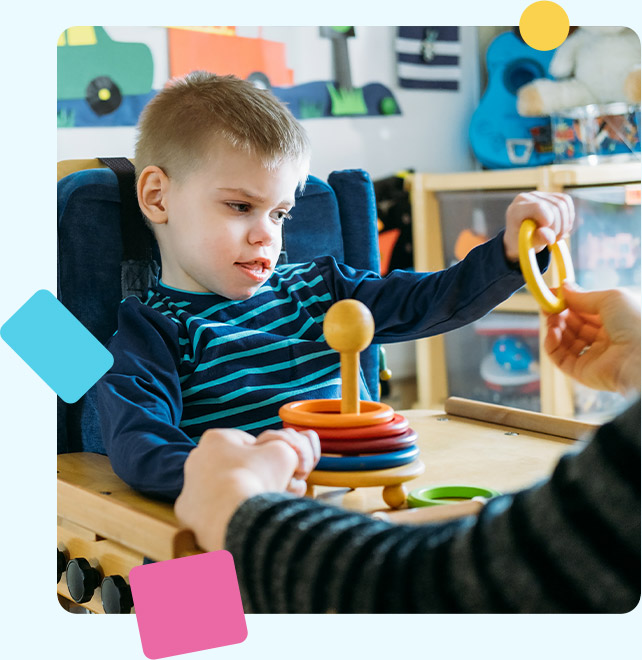 Specialized Pediatric Care (SPC) provides rehabilitation and habilitation therapy services for qualifying children. The therapies are designed individually to respond to each child's physical, emotional, intellectual, educational, and self-help needs. The therapy program also includes caregiver training for the families on the management and care of their children.
Services:
Comprehensive assessments
Continuing Treatment Plans authorized by the Primary Care Physician
Continuous monitoring by the SPC Multidisciplinary team to implement relevant services in line with the Age and Development of the participants in response to State and Federal Regulation Set: Q 2.02
Additional services:
Speech, Language, Functional or Socio-Emotional Communication Evaluations and Therapy
Assistive technology environmental communication and /or speech generator device
Evaluation of Swallowing Functions (DIS)
Occupational Therapy
Therapy instrumental feeding process
Physical Therapy
Neuro-development therapy with Risk Analysis (Infants and toddlers 0-3 years old)
Behavior Therapy minimizing mal-adaptive behaviors
Holistic therapeutic approach for the development of Independent Living
Common
Medical Conditions
For a list of common medical conditions that qualify for Nursing Care through the Florida Medicaid Prescribed Pediatric Extended Care (PPEC) program.
Enroll Your Child Today!
Call Us (305) 545-2119 or
Need to speak to our team?
Call Us (305) 545-2119 or